Panasonic Branding Global
BRAND IDENTITY, GUIDELINES, BRAND STRATEGY, LOGO, PRINT PRODUCTION
The biggest client in Grand Design has been Panasonic. There were several different kinds of products and we specialised them to find the best way to promote.
Quality Air For Life - Air Solution 2018
"We improve the quality of air, so you can improve the quality of life."
This is a Panasonic Air Conditioners international campaign. We want to emphasise the concept that Panasonic delivers more than just cooling or heating solutions; they want to create Total Air Solutions that improve indoor air quality, for healthier and better living.
I designed the "Quality Air For Life" logo and created the logo guidelines and the visual guidelines for the campaign in 3 languages (Japanese, Mandarin Chinese, and English.) The logomark stands for the flow of the air and it is also from the Q of quality.
Visual Guidelines: rules for all kinds of media
The logo, concept book, and all the resizes were designed by me. My design was selected to be the key visual of the Panasonic international campaign that produced a salesincrease of 6% (£330,000) for the company. The campaign is a long-term campaign and is still ongoing, across over 10 countries including North America, Thai, Malaysia, Indonesia, Philippines, Vietnam, Singapore, Australia, and China.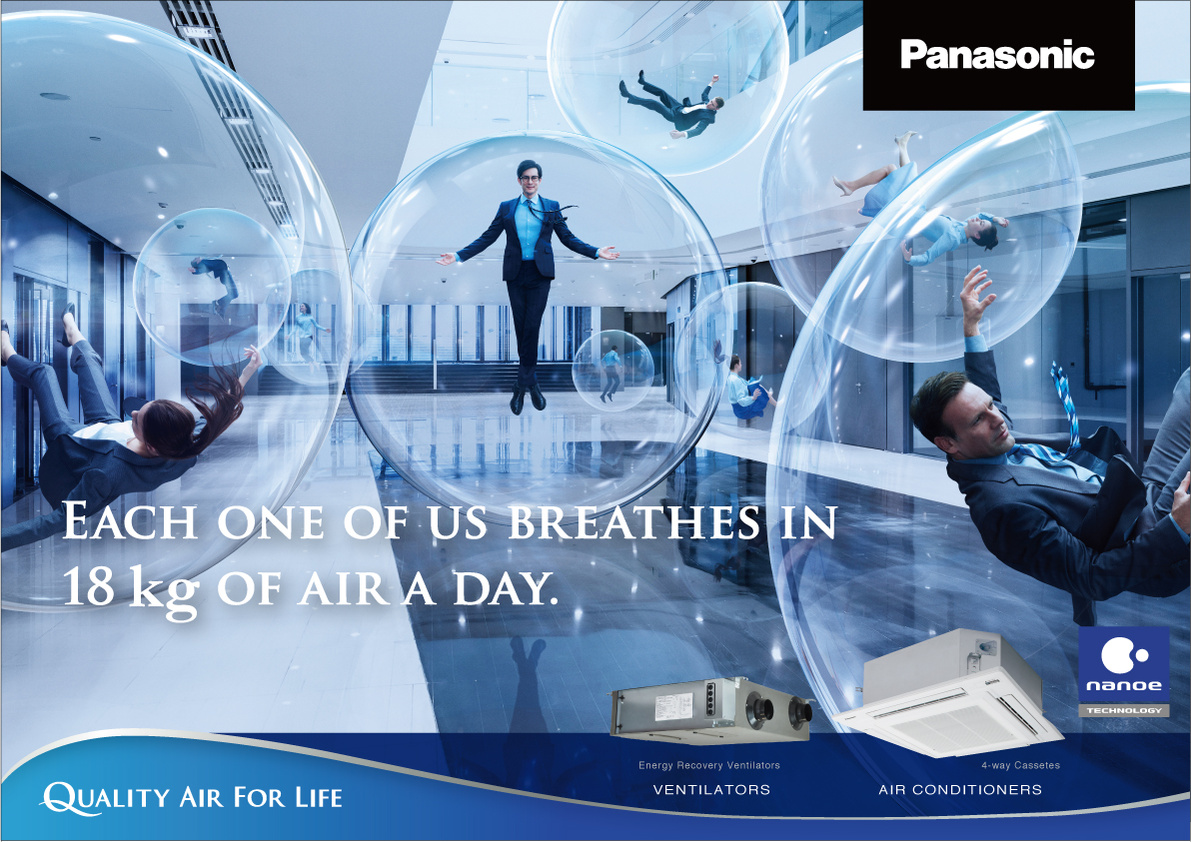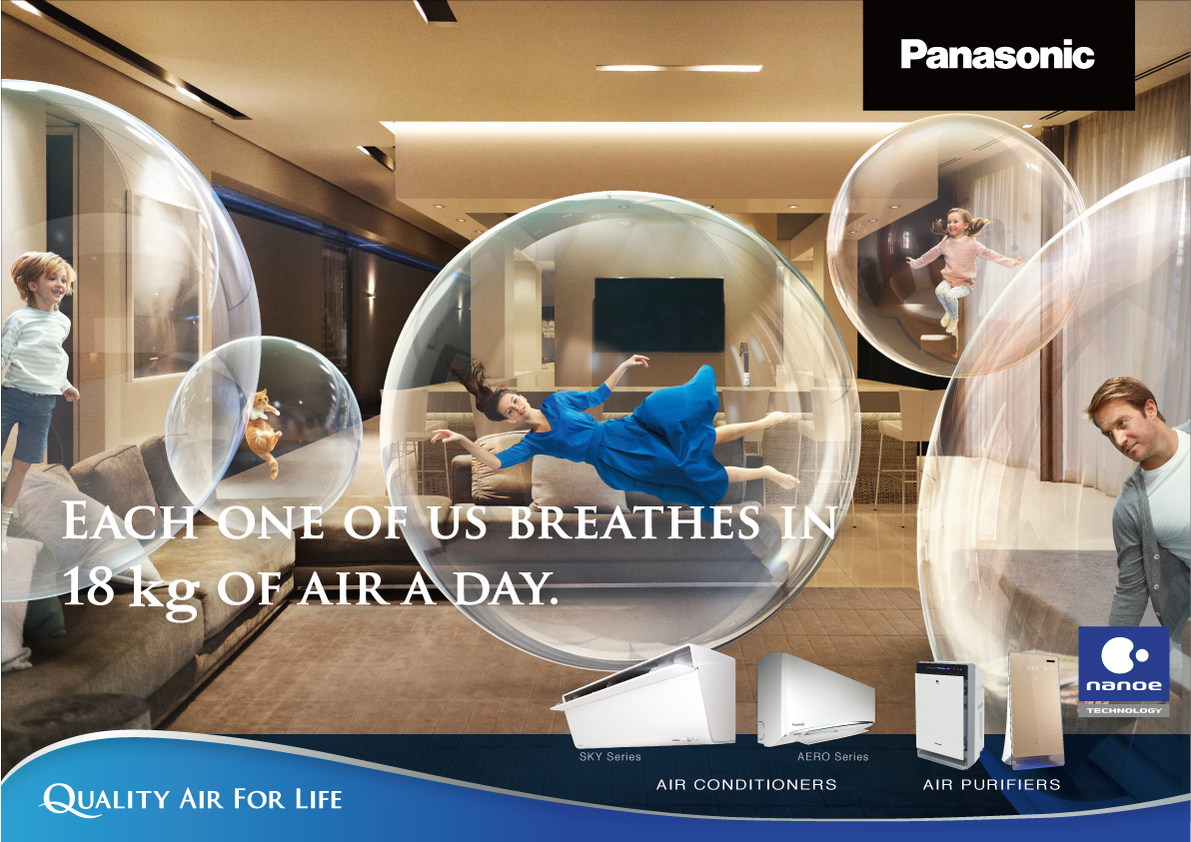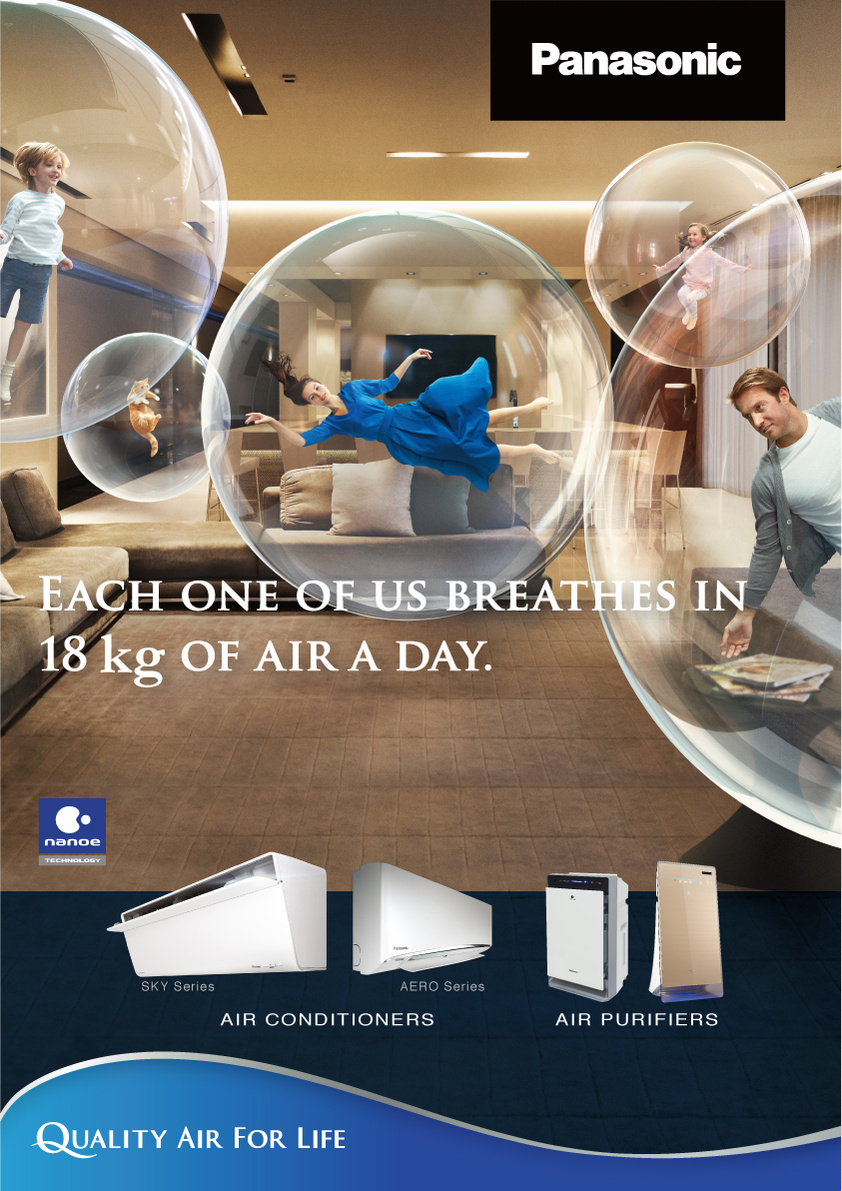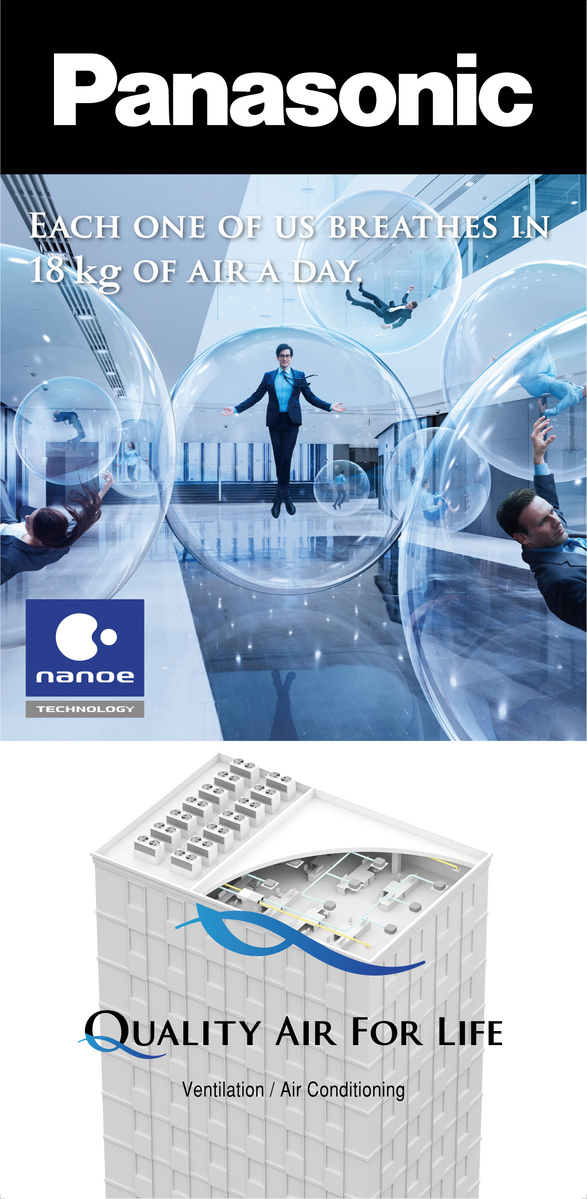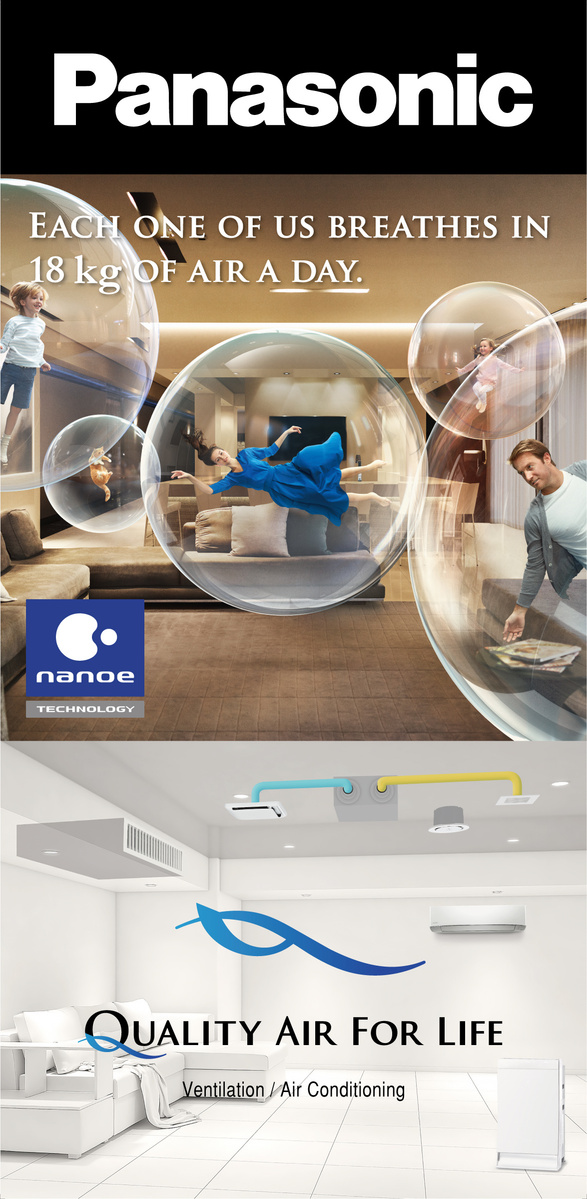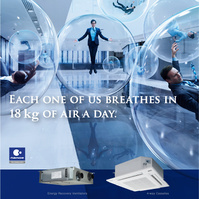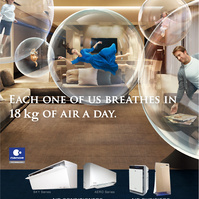 This was something that I had made and presented, but it didn't work out due to the budget.
Air Conditioning System Catalogue 2015